You're different.
Don't just tell them; show them.
Your new infographic résumé will stand out, drive attention to your career highlights, and tell a story, all things that add up to more interviews with less effort. No one likes looking for a new job; why spend more time than you need to?
Differentiators that are more than just visual
Résumés are broken. Why choose us
to help fix yours?
It Ain't Boring
Which can't really be said for pretty much every other résumé out there
You in Numbers
It highlights the characteristics that show how hiring you will drive return on investment for your employer, but it tells a great story, as well.
It's Your Personal Brand
We design them for your career, but also around your personality. Each one is unique.
It's Outside The Box…
But not too far outside the box. It's your lead-in marketing doc, so we make sure it's still recognizable as a résumé.
It's ATS Optimized
We run the text of the résumé through applicant tracking system (ATS) optimization software, making sure you'll show up near the top of recruiters' searches
It's ATS Friendly
And we also give you a second plain text résumé to give you the best possible chance to get noticed by the robots.
The Words Matter
We stick to facts and figures that accentuate your career achievements without wasting the reader's time.
2x Interview Guarantee
We guarantee you'll get twice the callbacks as your old résumé or we'll rewrite it for free
Not One, But Two…
When you get your next job or just need a refresh, we'll do all the edits for free!
FAQ
We know you're comfortable with being different, but the job search process is uncomfortable for everyone. The "getting a new résumé" part doesn't have to be. Here are more ways that we're different than the résumé writers out there:
More Examples
Our résumés work for clients in all fields
testimonials
Our Clients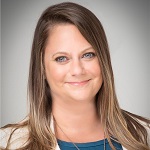 Erin MorrisonMarketing Executive
"I was gifted a résumé from one of my marketing mentors, Sarah Gormley. She believed in me and the power of having a great personal marketing document as an asset to a successful job search. After using it through one job search, I'm never going back to a boring plain text résumé again. It's working great for me. Thanks, Hagan!"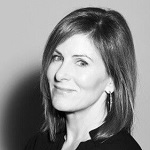 Rachelle McdonoughVP of Marketing
"I was relocating to a much smaller city with fewer opportunities and had spent much of my career managing consumer marketing for one of the world's largest spirits brands but I wanted to make sure my resume conveyed my dedication to a world-class level of client service in any industry. Hagan created a disruptive resumé that got me noticed and elicited kudos from employers. I wholeheartedly recommend working with him on a résumé, especially if you're in marketing!"
Anne BalaMarketing Executive
"Since 2012, my infographic resume has been a big hit and a great conversation starter! After working as a consultant for a few months, I was offered a full-time position after I showed them the résumé that Hagan designed. It's so creative; I love how it showcases my personality as well as my skills. I would recommend an infographic résumé to anyone, but especially anyone who is in digital marketing!"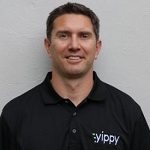 John RouthierSales and Marketing
"I wanted to differentiate myself from other candidates and find a way to accurately reflect my achievements and when I saw Hagan's work online, it really stood out. I only had a week to turn it around, but he was able to quickly understand my goals and needs for how my resume should be composed. Your résumé is an advertisement for yourself; when you're going into an interview for a big sales or marketing opportunity these days, going in with a traditional résumé is not enough to distinguish yourself."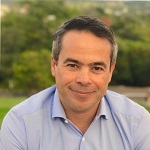 Luciano GriloGeneral Manager
"We had only a few weeks to get my CV updated for a big job opportunity overseas. We didn't make it in the allotted time, but before I could mention it, he refunded my rush payment without being asked. He got me the finished document to me days later, and I couldn't be happier with the result. Hagan is an honorable person and a pleasure to work with."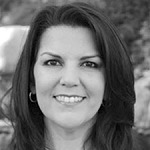 Michelle MagoffinFounder, Bossy Interactive
"I had so many inquiries about my résumé from the press it received that I decided to start working for myself. I've received such great feedback on my résumé, and Pinterest loves it! I'm never surprised when someone emails me after seeing my CV somewhere I didn't know it existed online."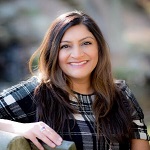 Shetal VyasMarketing Executive
"With my new résumé from Hagan, I got overwhelming response! The work is amazing and I have heard "this is the best resume I have ever seen" multiple times already! I sent a traditional résumé into an opportunity, and when I sat down for the interview and shared my infographic résumé, faces literally lit up! I ended up getting two amazing offers; so grateful to have a choice. Thanks for all your help!"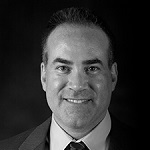 John MarchicaPartner at Launch Factory
"I was stalled in my search and looking for a fresh perspective when I came across Hagan. The final product was astounding! He approached my career in ways I hadn't thought of. It's the perfect conversation starter when meeting new prospects or reconnecting with established business relationships."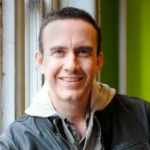 Peter BellEngineering Leader
"In 2012 I learned about Hagan's work in infographic résumés from a friend who I had met doing a few panel discussions who had her résumé done as well. I was really impressed with how he transformed my work history into a cohesive picture of the impact my multiple facets can have when working with high-impact tech organizations. I'd recommend him to anyone in search of their dream job."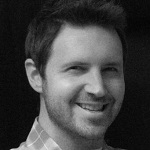 Phil ZaczekMarketing
"I was searching for a way to stand out in the entertainment industry during a very competitive job search. I was transitioning from an analytic role to a more creative marketing manager role, so I needed something to make my application shine and highlight my marketing experience and skills. Hagan's infographic resume was just the right touch. I was getting more interviews for the jobs I wanted as soon as I started sending it out."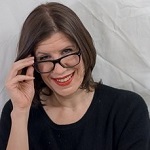 Sarah CarringtonFreelance Writer
"As a copy editor and writer, one of the things I do is rethink and fine-tune CVs for people, but sometimes you need a fresh set of eyes on a concept to get it moving in the right direction (especially when it comes to talking about yourself). Hagan crafted a beautiful, articulate CV for me that is now the centerpiece for my personal brand. If a picture is worth a thousand words, an infographic is worth so much more."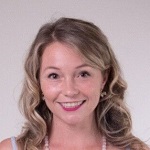 Meghan PaulFin-tech executive
"I was first referred to Hagan by a friend who had worked with Hagan on an infographic resume, and I was floored by the results. I loved it so much, I had to get one for myself. It was perfect timing, because I was applying for a job at a relatively new division of a major international brand in NYC, and I knew the competition would be fierce. The resume we designed together got me the interview, and I got the job! I couldn't imagine a better experience."
A message from the founder
In 2011, I was dead broke. I wrote myself a check for $100 and deposited it so I could execute my million-dollar idea – a sandwich board that said:

"Social Media Strategist: Will Tweet For Food"

I stood outside the Apple Store on 5th Avenue in NYC with my proverbial hat in hand and met an entrepreneur who inspired me to design one of the first graphically-descriptive résumés for use in a non-creative profession.

I pledge to design your résumé with that same fearlessness and creativity. If my face is on this page, I have personally had a part in making your infographic résumé more amazing.

Good luck in the next stage of your career!

Hagan Blount
Contact Us
Join the résumé revolution and fight the scourge of black and white word docs casting their spell of dread and boredom across hiring managers' sunken faces the world over. Give them something fun to read for once.

Send us your résumé and let's talk.